Have an idea or question about the site?
We would love to hear your feedback.
Determining School Priorities
Finding the right school for your child starts by determining what's important to you and what unique needs your child may have. These criteria help to build a profile that represents the ideal school for your child.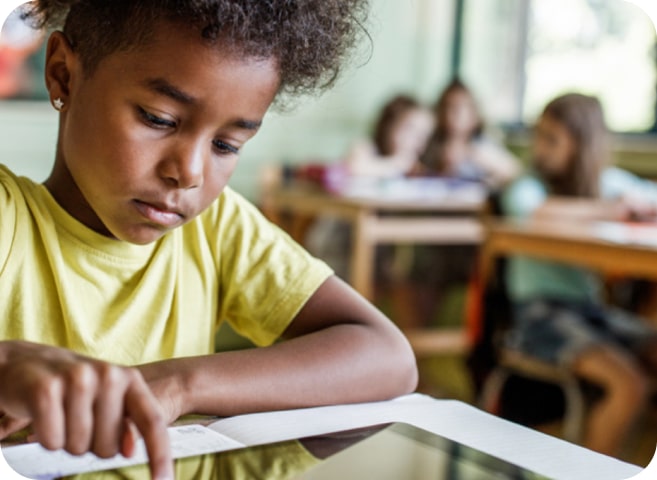 Determine What's Important For You And Your Child
Your criteria will guide the school search process and help you narrow down which schools could be a great fit for your child. There may be certain values you want to ensure are present in a school, which is important to know before starting the evaluation process. Some criteria might be required for your child and other criteria may be nice to have but not required. These are the 'musts' and 'nice to haves', unique to your child and your family. We are here to help you with determining school priorities.
This section will take you through prompts that investigate your values and criteria in a way that organized by three categories: school vision, school logistics, and the unique needs of your child. We suggest that you organize them into three types of criteria: musts, nice to have, and deal-breakers. The priorities worksheet will help organize your thoughts and allow you to reference them as you work through the school search process.
1. Establish a Vision for the School You Want Your Child to Attend
What would you see at your ideal school if you made a visit?
What are the feelings you want to have when you walk into your ideal school?
How would staff be interacting with students?
Would technology be in every classroom and used frequently by students?
Would there be a focus on play and creativity?
Do you want the school to have a commitment to maintaining a diverse student population? A commitment to a diverse staff population?
How would your ideal school support students when they make mistakes, need correcting, or have misbehaved?
2. Identify Logistics That Are Important to You and Your Child
What are the services a school must offer for your child?
How far from home is your ideal school?
Is bus transportation a requirement for your child?
Are you comfortable with your child walking to school?
Is having before and after school programming a requirement for your child?
Is offering breakfast and lunch at school required for your child?
Is paying tuition for school something you plan on doing?
Are the resources, such as a school nurse, librarian, or counselor, available to students and families important to you?
3. List Your Child's Unique Needs
What should the school do to best serve your child?
Does your child have any unique learning needs? For example, do they receive special education services or need support in learning English?
In the past, what services have been successful in supporting your child at school?
What specialty programs are important to you and your child? For example, a school could offer increased art programming, STEM programming, or the Montessori model of instruction
4. Organize Your Answers to Build an Ideal School Profile
What ideas, logistics, or needs have surfaced for you as 'must-haves' in a school?
What are 'nice to have' at the school but are not required to make your decision?
What are 'deal-breakers' for you in choosing a school?
Use the priorities worksheet to organize your school search criteria. This list will be useful to you as you evaluate school options.
---
Determining School Priorities Recap
You've built your own unique criteria and visualized your ideal school.
You've established what your needs, wants, and deal-breakers are in a school-based on your specific child.
You are able to research and evaluate schools with your child's profile in mind.
Next Steps
---