Have an idea or question about the site?
We would love to hear your feedback.
Key Terms & Definitions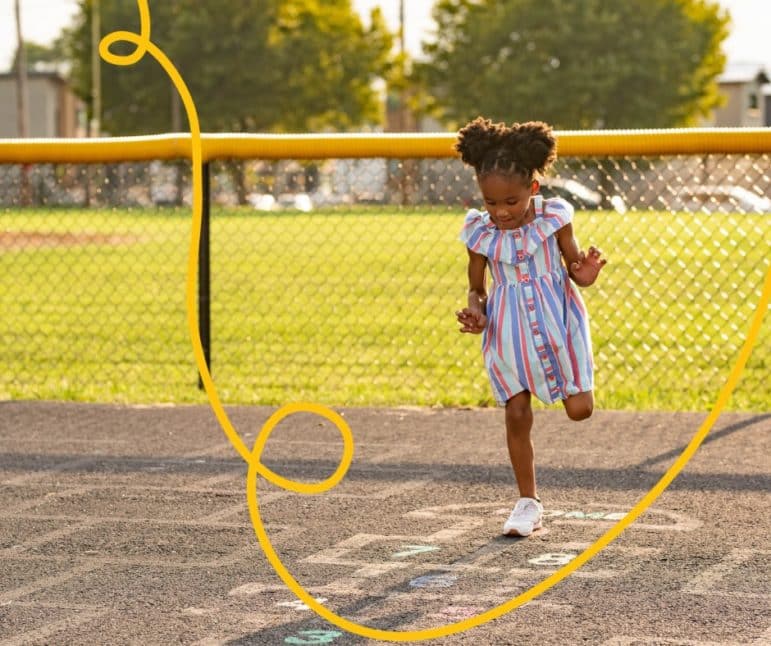 Below are a few key terms & definitions you will come across while using our site and along your school search and enrollment journey.
"About This Data" – This is a CTA to view more information about where the data is sourced, when it was sourced, how it is calculated, and where users can get more information. What is important.
"Activities" – A category of school information that represents after school clubs, activities, and sports.
"Academic Growth" – Academic growth is calculated by comparing the progress of an individual student to the state average. Scores between 45 and 55 indicate that students are maintaining the status quo; 55 and above show improvement year over year, and 45 and below indicate that students are falling behind learning expectations.
"ACT Participation and Score" – The ACT is a nationally recognized assessment used to indicate college readiness. The maximum score a student can receive is 36. The composite score is the combined score of students' English, Math, Reading, and Science results divided by four. A score of 21 is Missouri's average score.
"Advanced Placement (AP)" – Refers to a program, sponsored by the College Board, through which students may earn college credit and advanced college placement by successfully completing AP courses and standardized AP exams.
"College Enrollment" – Actual enrollment numbers for students from the previous year's graduating class and what percentage of that number enrolled in remedial programs.
"Distance" – Refers to the distance in miles ("as a crow flies") from a provided address.
"Dropout Rate" – The dropout rate shows the percentage of students who don't graduate with their cohort and don't return to school for the following year.
"Graduation Rate" – The graduation rate shows the percentage of students who graduate with a regular High School diploma after 4 and 5 years. It's calculated by taking the number of students who graduate with a High School diploma and dividing that number by the number of students in the cohort when in grade 9 (adjusting for school transfers, etc.).
"Limited English Proficient (Or English Language Learner)" – Limited English Proficient (LEP) students are children enrolled in schools:
(i) who was not born in the United States or whose native languages are languages other than English;

(ii) (who are I and II)

(I) who are a Native American or Alaska Native, or a native resident of the outlying areas; and
(II) who come from an environment where languages other than English have a significant impact on their level of language proficiency; or

(iii) who is migratory, whose native languages are languages other than English, and who comes from an environment where languages other than English are dominant
"Missouri Assessment Program" – The Missouri Assessment Program (MAP) is the standardized testing program the state uses to assess student progress in public schools. Student performance from the tests is reported in terms of four achievement levels (Below Basic, Basic, Proficient, and Advanced). School performance is shown as a percentage of students who are proficient or Advanced in a given subject.
"Proportional Attendance Rate" – The Proportional Attendance Rate shows the percentage of students who attend class 90% of the time (or more).
"Private Faith-Based School" – A privately funded elementary or secondary school that is run by a faith-based group or organization, including Catholic, Christian, Muslim, or other faiths. None of these schools are currently represented on the Navigate STL Schools website.
"Private Independent School" – A privately funded elementary or secondary school that is managed independently and is not affiliated with a faith.
"Public School" – A public school that does not focus primarily on alternative education, special education, or vocational education, although it may provide these programs in addition to a traditional curriculum.
"Public Charter School" – A nonsectarian public school under contract–or charter–between a public agency and groups of parents, teachers, community leaders, or others who want to create alternatives and choice within the public school system.
"Public Magnet School" – Magnet program is a program within a public school that offers a special curriculum capable of attracting substantial numbers of students of different racial/ethnic backgrounds, which may also reduce, prevent, or eliminate minority group isolation.
---
"Social Worker" – Provide social services and assistance to improve the social and psychological functioning of children and their families and to maximize the family well-being and the academic functioning of the children.
"School Counselor" – A professional staff member assigned specific duties and school time for any of the following activities: counseling with students and parents, consulting with other staff members on learning problems, evaluating student abilities, assisting students in making education and career choices, assisting students in personal and social development, providing referral assistance, and/or working with other staff members in planning and conducting guidance programs for students.
"School Type" – This refers to the different public and private school models.
"Services" – A category of information that represents how schools are supporting students and families, including remedial reading, special education, tutoring, counselors, and social workers.
"Show results by demographic" – This is a category view of data by race, gender, and/or disability.
"Student Learning" – A category of information and data to represent how students from the school(s) are performing academically as a whole, as well as by race/ethnicity, sex, and disability; and against city and state averages.
"Students with Disabilities" – Are students with disabilities served under the Individuals with Disabilities Education Act.
"Teacher" – Provide instruction, learning experiences, and care to students during a particular time period or in a given discipline.
"Teacher Profile" – A category of information and data about the teachers at the school, including their years of experience, advanced degrees, students per teacher, number of teachers employed during the year, and percentage of teachers returning from last year.
---